SERVICES
Our company offers you the entire range of audiovisual services. We would like to mention only a few them:
company presentation videos, films presenting products, services, production processes,
educational and documentary films,
recordings of conferences or other events with one or more video cameras,
digitization of films,
voice recording in Romanian and Hungarian and subtitling in any European language,
multimedia CD's and DVD's (including business card format minidiscs).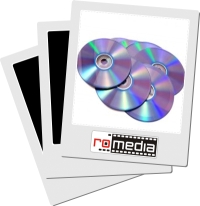 First of all, submit your project! After a careful analysis and consultation with you, we will offer you a scenario free of charge. Furthermore, depending on your necessities and requirements, the scenario may include the recommender order of the images, narration and soundtrack.

We use DV, DV Cam and HD (JVC, Sony) recording systems and we ensure digital postproduction, observing the quality standards of the recording system.

We have a broadband Internet connection and our own ftp server, ensuring thus a fast and secure data transfer, including large audio and video files.

We provide high quality customer service, Monday to Friday from 8:00 till 16:00 o'clock CET. After regular working hours, as well as on Saturdays and Sundays, please feel free to contact us on our mobile phones at the numbers posted on the Contact section.